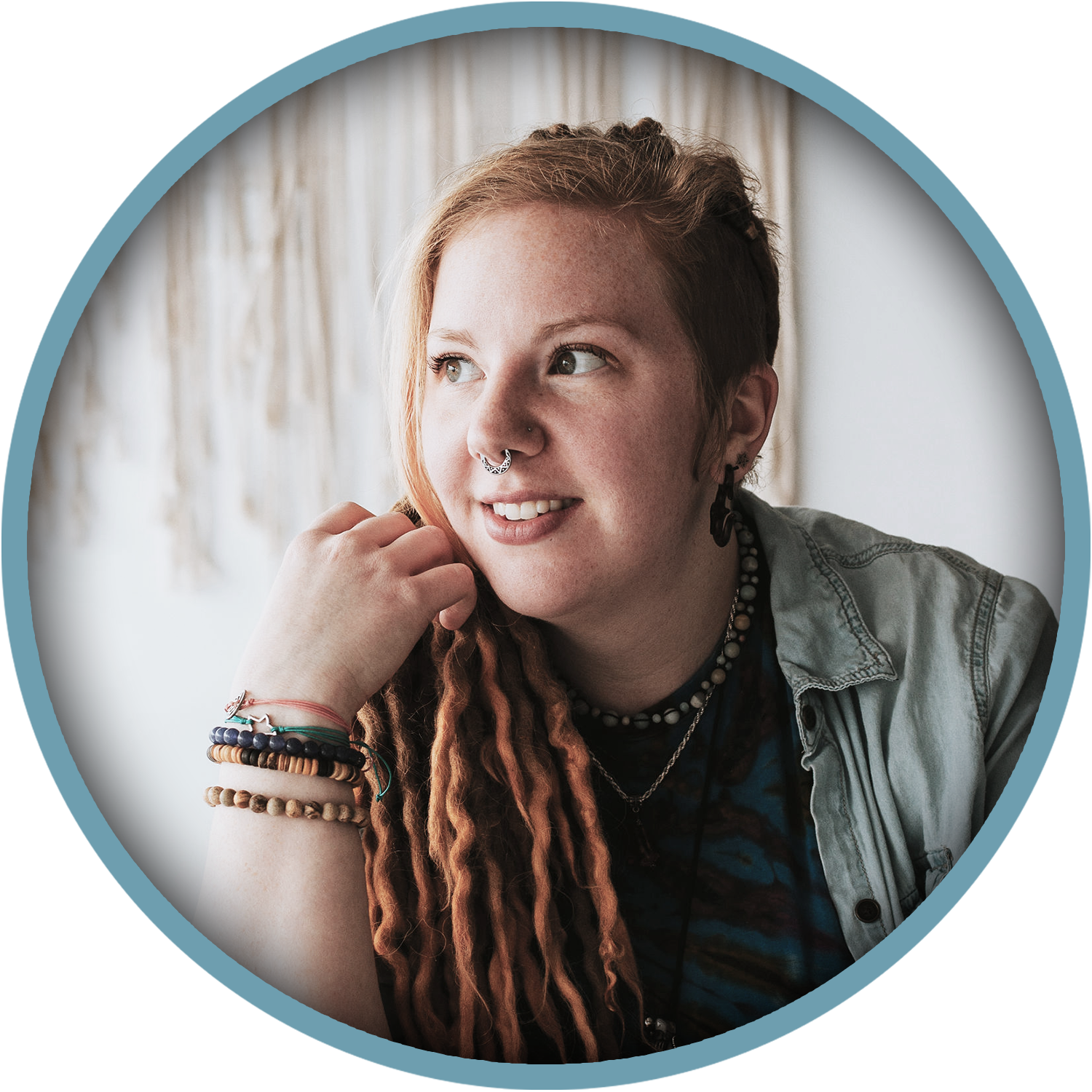 Licensed Massage Therapist
Hannah has been on a wild spiritual journey for the past 10 years and found a deep calling to spiritual and physical healing. She enjoys strength training and practices daily yoga and meditation. In her practice and consistent study, shes developed an understanding of anatomy and energy work.
The massage techniques she uses are based on a mixture of relaxing Swedish and rehabilitative deep tissue. This allows the body to relax while realigning deeper layers of muscle and connective tissue. She specializes in trigger point release, cupping therapy, maternity, and sports recovery. Along with massage, she offers guided chakra meditations with breathing techniques to soothe and bring consciousness back to your energy centers. Combining her techniques with other sensory elements such as aroma & sound therapy, she facilitates a whole mind/body healing experience.
Massages Techniques Offered:

Deep Tissue
Prenatal
Therapeutic
Relaxation
Reflexology
Aromatherapy
Chakra Balancing
Cupping

Session Choices:

60-Min Massage: $85
90-Min Massage: $115
120-Min Massage: $140
Couples Massage: $170
20-Min Chair Massage: $25 (when available)

Add-Ons:

Oxygen Aromatherapy: $20
Oxygen Aromatherapy + CBD Treatment: $35
Massages Techniques Offered:
Deep Tissue
Prenatal
Therapeutic
Relaxation
Reflexology
Aromatherapy
Chakra Balancing
Cupping
Session Choices:
60-Min Massage: $85
90-Min Massage: $115
120-Min Massage: $140
Couples Massage: $170
20-Min Chair Massage: $25 (when available)
Add-Ons:
Oxygen Aromatherapy: $20
Oxygen Aromatherapy + CBD Treatment: $35