H2Oasis Float Center & Tea House
H2Oasis Float Center & Tea House is Northeastern Oklahoma's largest float center. We offer a variety of services within our center: tea house and oxygen bars, floatation therapy sessions, massage services, classes/workshops and more.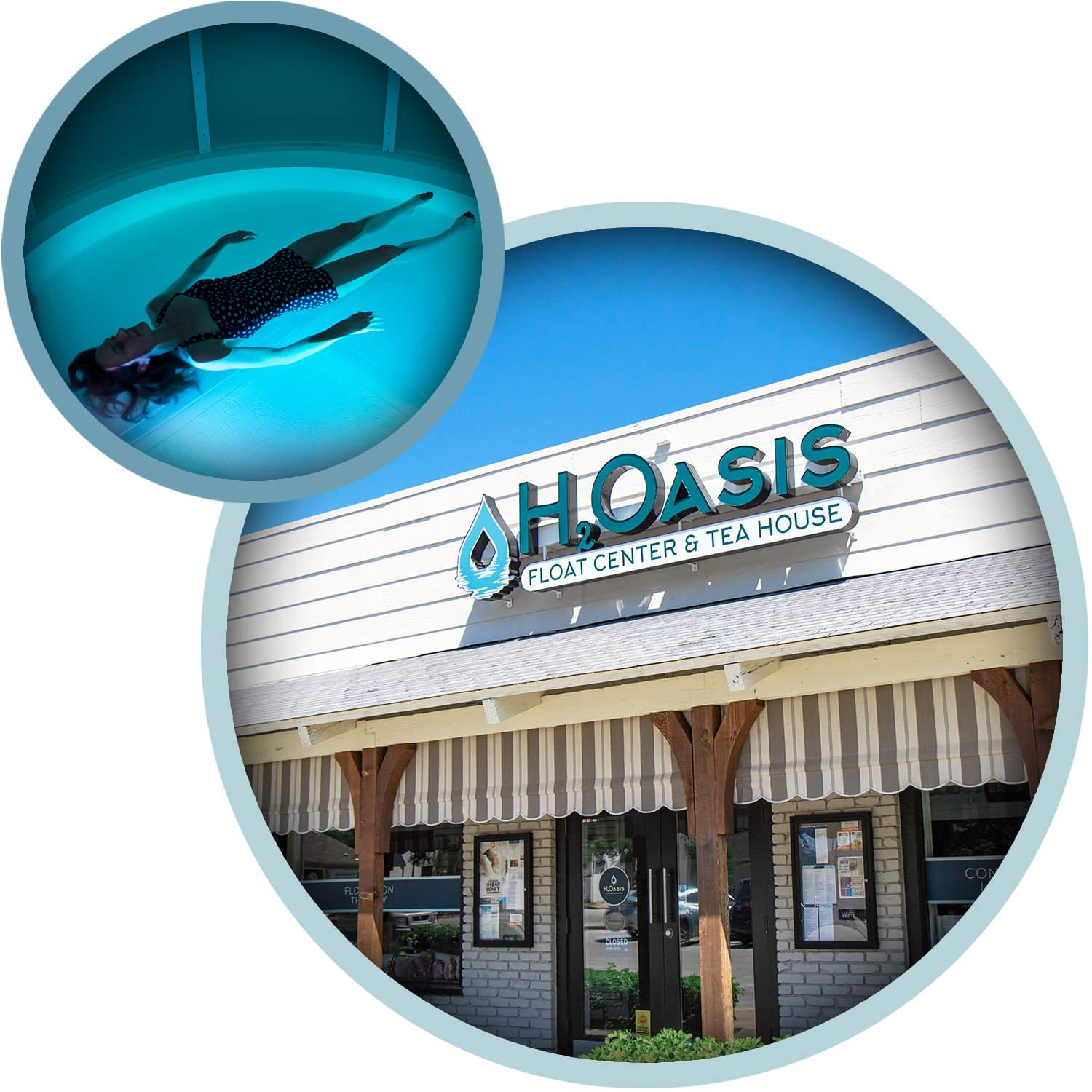 At H2Oasis Float Center, we have designed our float rooms to maximize your comfort and provide an unforgettable experience. Every room is sound and light-proofed to create the perfect relaxation environment. We offer beautiful round float pools/tanks that can be used for singles or couple floating. We are proud to be a Floataway Center of Excellence, having the same float tanks as Laureate Institute for Brain Research. We have four float rooms: 1) our Tranquility Pod, a cozy egg-shaped pod with electronic door, 2) & 3) our 8-foot round Floatarounds (beautiful, round pools with 8-foot ceilings) and 4) our 8-foot round open, round pool (great for those with mobility issues or anxiety/claustrophobia).
What really sets us apart, is the quality of our float pools/tanks. Our premium float tanks operate with ultra clean water quality using UV and Peroxide disinfection/sanitization. Our round float pools each contain 1,323 pounds of Epsom salt dissolved in 317 gallons of water, eleven inches deep, and heated to 93.5 degrees. We also provide a relaxation room that can be utilized after your float experience to prolong the post-floating glow. Order a pot of tea before your float and it will be waiting for you in the Relaxation Room after your float where you can keep your post-float glow going.